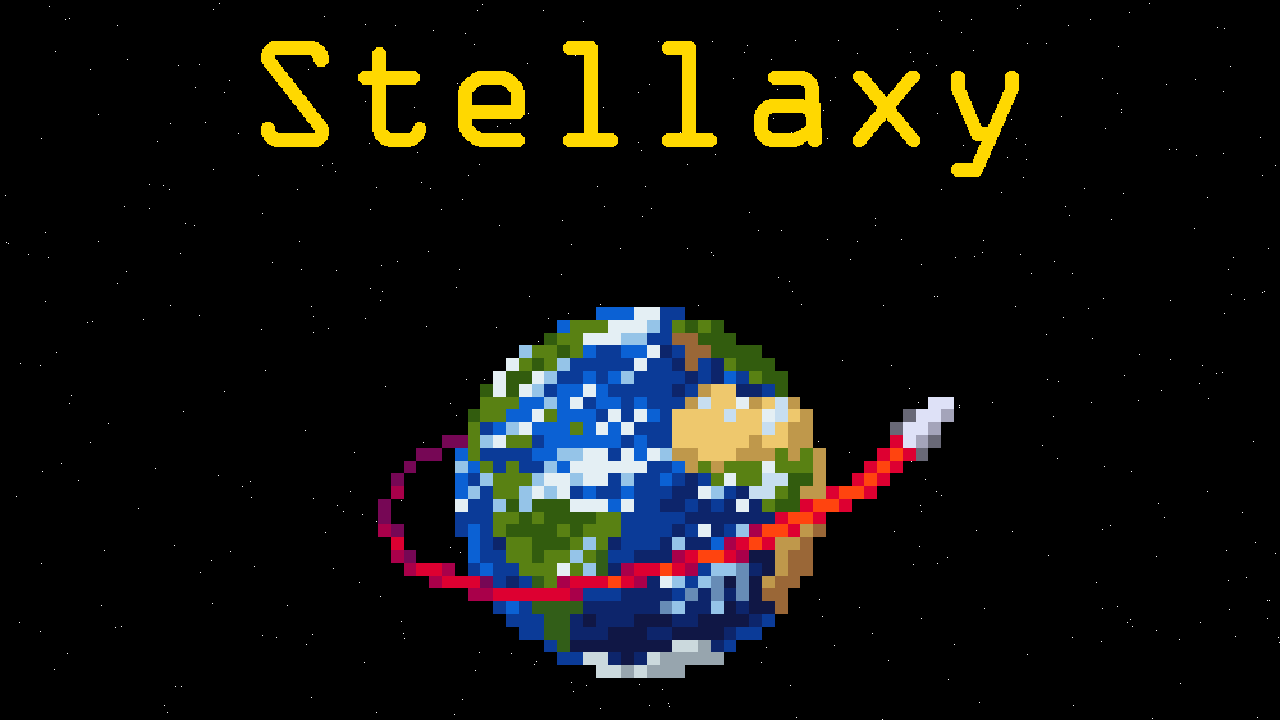 Stellaxy
The second monthly update, the May 2022 Update is out now! Plus we've got a trailer made to show off the new features!
Features
New Sprites! The entire Solar system, asteroids, stars, and some FTL objects have gotten new textures courtesy of MechanicPluto24! Thank you!
Binary Stars! Alpha Centauri Reunited!
Landing on Water! An upgrade for your probes that can be purchased.
Screenshot Mode! Press F3 at any point to hide the GUI for maximum screenshot capabilities! Also F3 to bring it back again.
Galaxy Sectors! Each Galaxy now has sectors to fit more stars and very generation. More to come with this!
Quest Mask - The planet you are going to will now have a quest marker on it as well as a tint. This is to assist new players.
Tweaks
Galaxy Backgrounds have been adjusted to look not as ugly
New Galaxy Generation! Faster generation + better spread of stars
The final boss ship can now be seen after it has been destroyed.
Save files are now sorted by most recent
Save selection screen now shows time last played
Esc now back out of save selection & Game mode selection screens
Doubled number of stars per Galaxy Sectors
Moon orbits are fixed and they should stay a healthy distance now
Bugfixes
Main menu was not recognizing that you have a save file
Comms text boxes fixed so text doesn't go off screen
Comments
Log in with itch.io to leave a comment.
Nice! I haven't played in a while so I think I'll start up a new game.